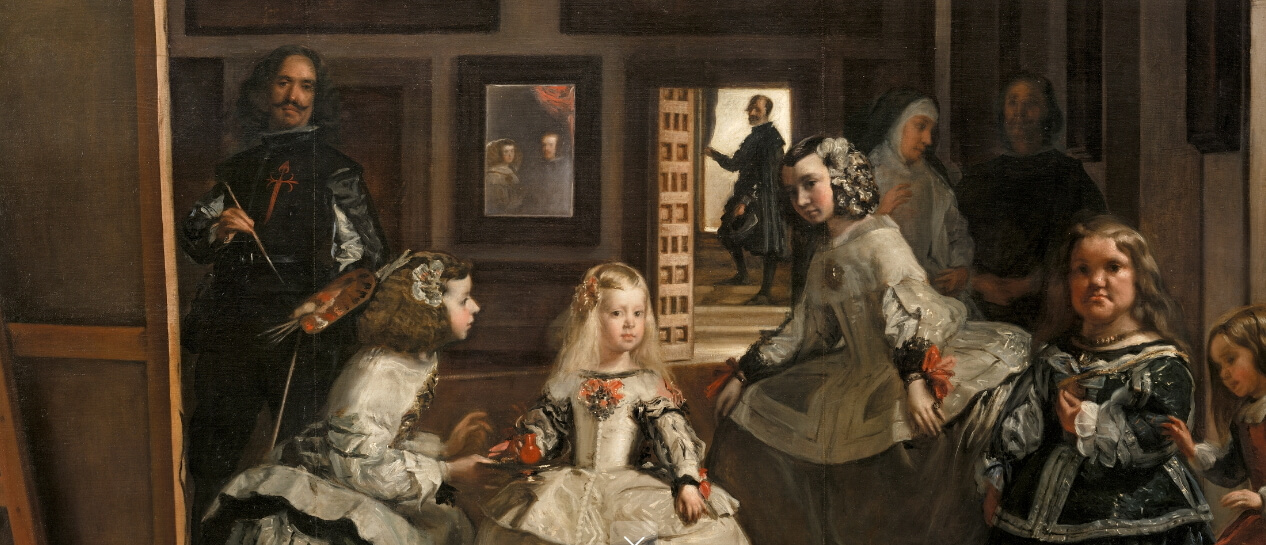 The Museo del Prado Online
Moments that matter. Beauty becoming accessible through knowledge
The Museo del Prado Online project successfully converted the museum's 200 cumulative years of knowledge into their presence on the web, extending it even further. The rich set of resources and contents comprising their heritage is now available to the public. It is simpler; more user-friendly, intuitive, practical and interesting than ever before at exactly the right moment. View the project
Opened to the public in 1819, the mission of the Prado Museum (Madrid, Spain) is to preserve, exhibit and enrich the ensemble of collections and works of art that, closely intertwined with the history of Spain, and in the words of the Museum itself, constitute one of the universally recognised highest manifestations of artistic expression. Its collection includes world-renowned works such as "Las Meninas", "The Garden of Earthly Delights" and "The Naked Maja".
Visible improvement: more users, more visits and longer visits
The new Prado Museum website has significantly increased the number of visits to the site as well as pages viewed and time spent on the website on all device types. The public has unanimously expressed their satisfaction with and appreciation of the website. A continually increasing audience enjoys their visits to the Museum website ever more intensely.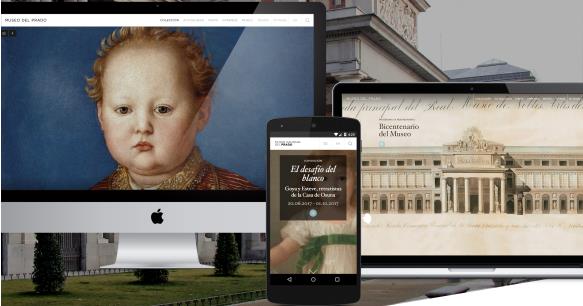 Internal improvement: more knowledge handled more efficiently
The Museo del Prado Online project integrated existing data sourced from several management systems: a library catalogue, bibliographical data, information from the Communications and Marketing Department, repositories and specific projects in a variety of departments. All of these were unified into a searchable Knowledge Graph constructed using a Digital Semantic Model, resulting in improved documentation, editing, communication and publishing processes. A highly visual website was generated as the first exploitation of the graph: www.museodelprado.es/en.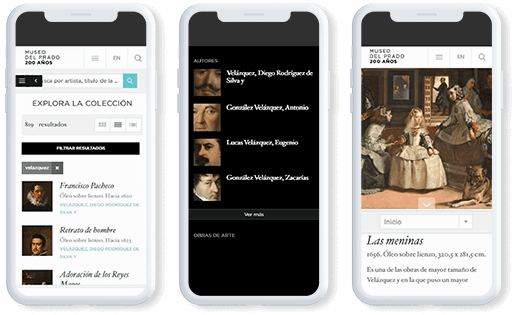 New technology-based services
Enabling the development of a new set of services for the user; personalising information consumption and access to knowledge before, during and after the visit; and providing the means for a more intense consumption of informative, cultural and educational activities.