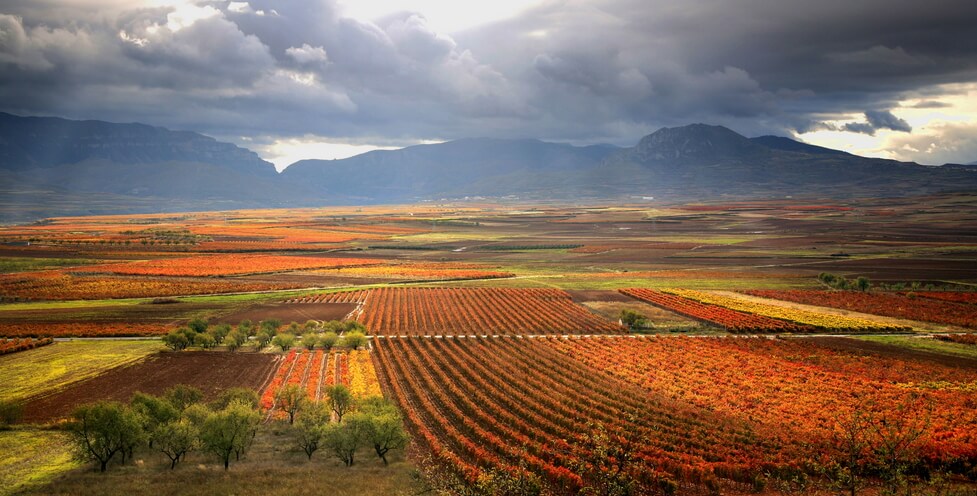 La Rioja Tourism
La Rioja online: An intelligent tourist destination on a Semantic AI Platform
The construction project of the Tourism Knowledge Graph of La Rioja with semantic technologies has made it possible to increase the value of its digital content. Now they are better known, more accessible, they are better positioned on the internet for search engines and make it possible to connect to offer tourists a web experience where search becomes a path of learning and discovery.
La Rioja Turismo is a public company through which the Government of La Rioja (Spain) carries out its tourism promotion strategy, coordinating both private and public actors in the tourism sector, and through which it supports the presence of the sector in promotional events.
Tourist-focused
The objective is to offer an enriched web experience that stimulates and generates appetite for, not only spending more time on the website, but for ending up visiting La Rioja. The user accesses the information and searches for the contents in a much faster, easier, and more friendly way. The search for tourist resources becomes a learning and discovery experience, presenting the user with what interests him, just when he needs it, and how he needs it. The user has the possibility of developing patterns and personal sequences of reasoning and search on the set of data contained in the web. At the same time, it benefits from information recommendation systems and contextual information.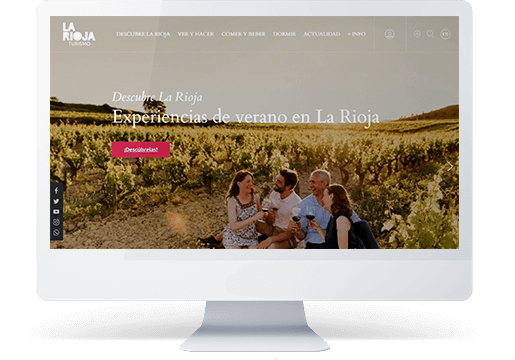 Smart Tourist Destination
Intelligence can be defined as the quality of the one who knows how to choose the best option among several. In turn, smart data would refer to data that incorporates information about its own meaning. Both directions are linked in the case of La Rioja Tourism. The semantic (intelligent) representation of the data helps the user to choose the option that best meets their interests, favoring a better interpretation and meaning.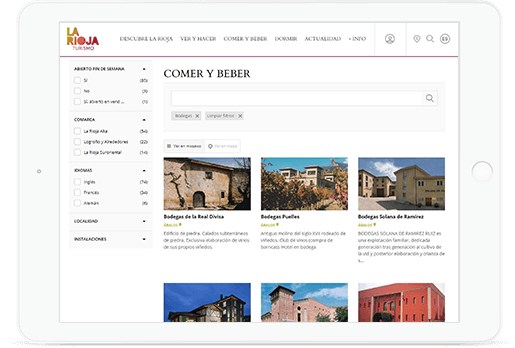 Semantic geopositioning
The digital contents of La Rioja Tourism are not only geopositioned, but they are represented in such a way that the attributes linked to its geographical position (latitude-longitude) are related to the other attributes corresponding to the specific entity (hotel, winery, route , restaurant, event, etc). This allows us to search on a map for what interests us and, in turn, obtain information about those specific attributes of what we are looking for. For example, I can search for a winery on the map and obtain valuable information on its services, hours, visits, etc. on the left.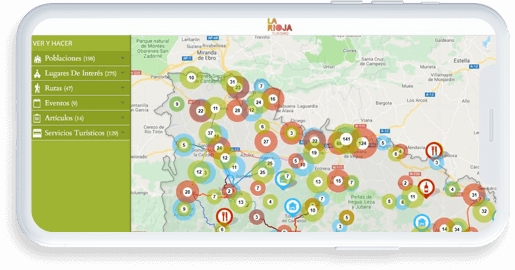 Open, linkable and reusable data
With GNOSS, the new La Rioja Tourism Portal natively expresses all its semantically annotated data according to the standards of the Semantic Web and the principles of the Linked Open Data Web or Web of linked data, which benefits, not only the user end that seeks information on the tourist resources of La Rioja, but the tourism sector in general. It opens the way so that, on said public data, it is possible to develop new applications and uses.