Vivanco
Wine culture and its contexts: the Vivanco Museum collection and documentation centre linked in a Knowledge Graph
GNOSS applied semantic technology to Vivanco's Documentation Centre and their Museum's catalogue of works. The project's main objective was to share Vivanco's passion for wine by progressively making its collections available online. More than 9,000 in number, works from the museum include paintings by artists such as Miró and Picasso, in addition to more than 13,500 bibliographical resources comprising books, photography, postcards, miniatures, stamps, music, and much more. Both texts and image of the highest quality are accessible, free of charge. This project integrates all of this information and interlinks it as semantically represented content within a Knowledge Graph. View the project​
Vivanco is ones of Rioja's most internationally prestigious wineries. Located in Briones (La Rioja, Spain), it houses the Museum of Wine Culture, whose extensive permanent collection includes documentation, vessels, presses and grand works of art linked to the world of wine (from artists including Picasso, Sorolla, Juan Gris, Chillida, Barceló, Genovés, etc.).
Wine Culture, enhanced through technology
GNOSS platform configuration and personalisation has allowed Vivanco to manage their information more efficiently, from museum works to information from their documentation centre. The necessary semantic forms were enabled to connect knowledge generation to website publication, saving time spent on data management.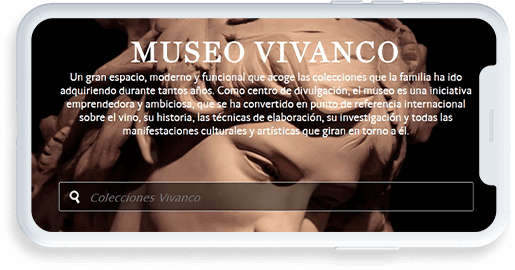 An augmented museum management and web publication system
GNOSS makes it possible to generate the necessary semantic forms and give the organisation a more efficient museum and document management system that is both flexible and scalable. This system simultaneously acts as a web content manager and connects knowledge creation with web publication.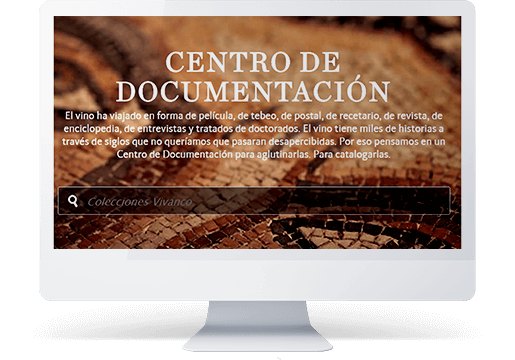 Culture shines its light through technology
Access to culture and its dissemination within the digital realm is intimately linked to the representation of cultural content; it must be easily sought and conveniently found by people, while also "understood" by machines. Our aim was to improve web positioning and achieve a greater online presence.