learning analytics
Analytics for Everyday Learning (AFEL)
Learning Analytics
GNOSS is engaged in the Analytics for Everyday Learning (AFEL) project on the research and development of models for predictive evaluation, learning itineraries and strategy personalisation. This project was developed for educational systems and organisations activating both informal and formal learning processes that affect their diverse audiences: professionals, clients, suppliers, and the general public.
GNOSS promotes the EU Analytics for Everyday Learning (AFEL) project
GNOSS participates in the Analytics for Everyday Learning (AFEL) project as an industry partner together with prestigious European university institutions and experts on cognitive models, interaction with large volumes of data (management, transformation, enrichment), and advanced information visualisation.
The AFEL project is financed by the Horizon 2020 programme through the call for "Technologies for better human learning and teaching". Watch the video.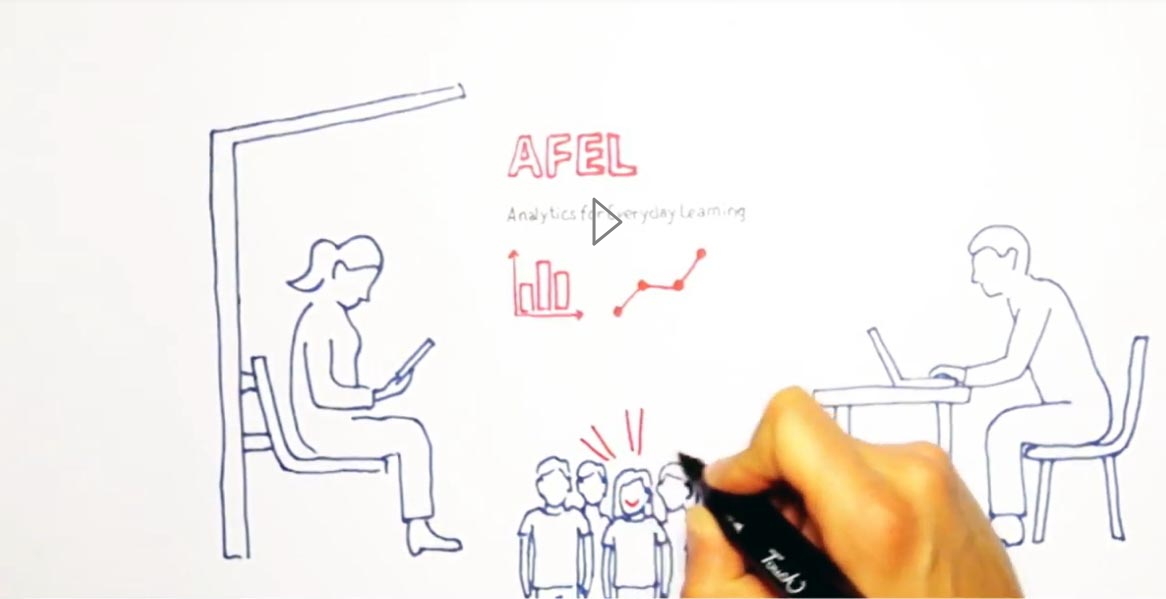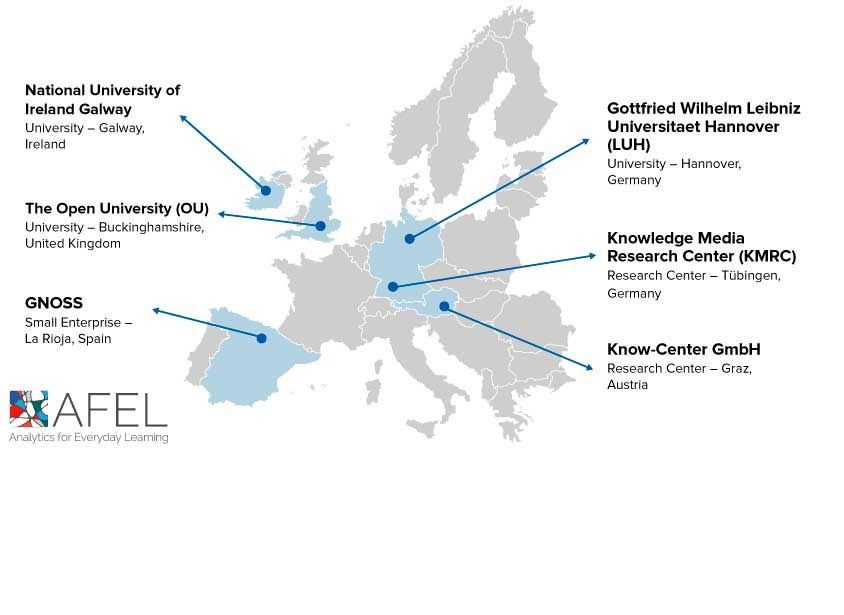 Personalising learning with Artificial Intelligence
Cognitive models are reflected in algorithms that can process the large volume of data generated by a user's online activity, learning how they learn, and exploiting this data in applications to personalise learning: customised learning graphs, itineraries and progress rates. This is how personal study and collaborative or guided work are fostered and oriented.
The technology and models for Artificial Intelligence in Education developed within the framework of the AFEL project are embedded in Didactalia. This live educational platform is actively supported by GNOSS technology.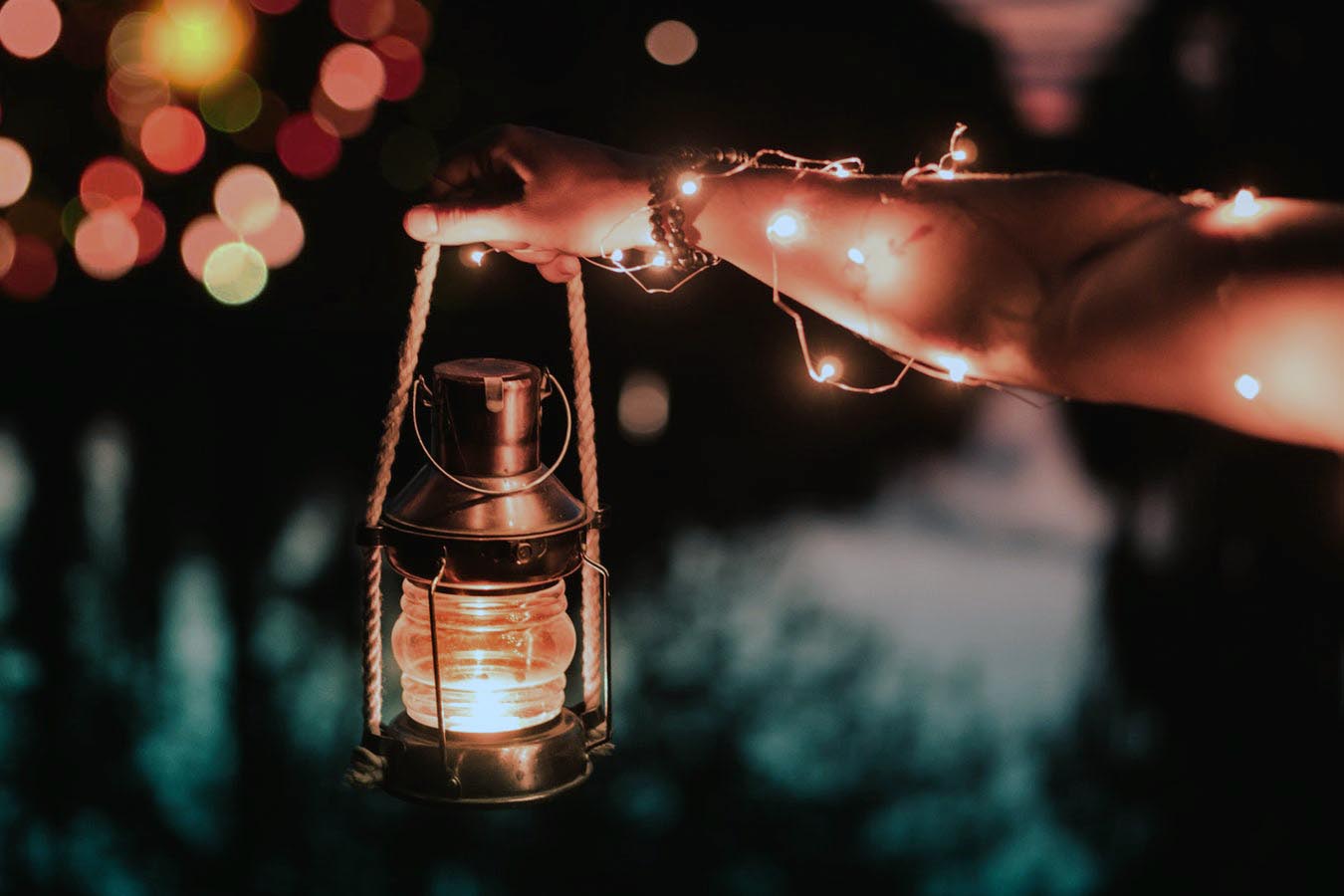 Cognitive models and technology to improve learning efficacy
The AFEL project supplies tools engineered based on cognitive models which analyse and compare users' behaviour through their digital footprints. They identify learning patterns and offer personalised recommendations for faster, more effective learning. This means the user can optimise their own learning. Teachers can guide their students through the best learning paths and monitor their progress using analytical tools.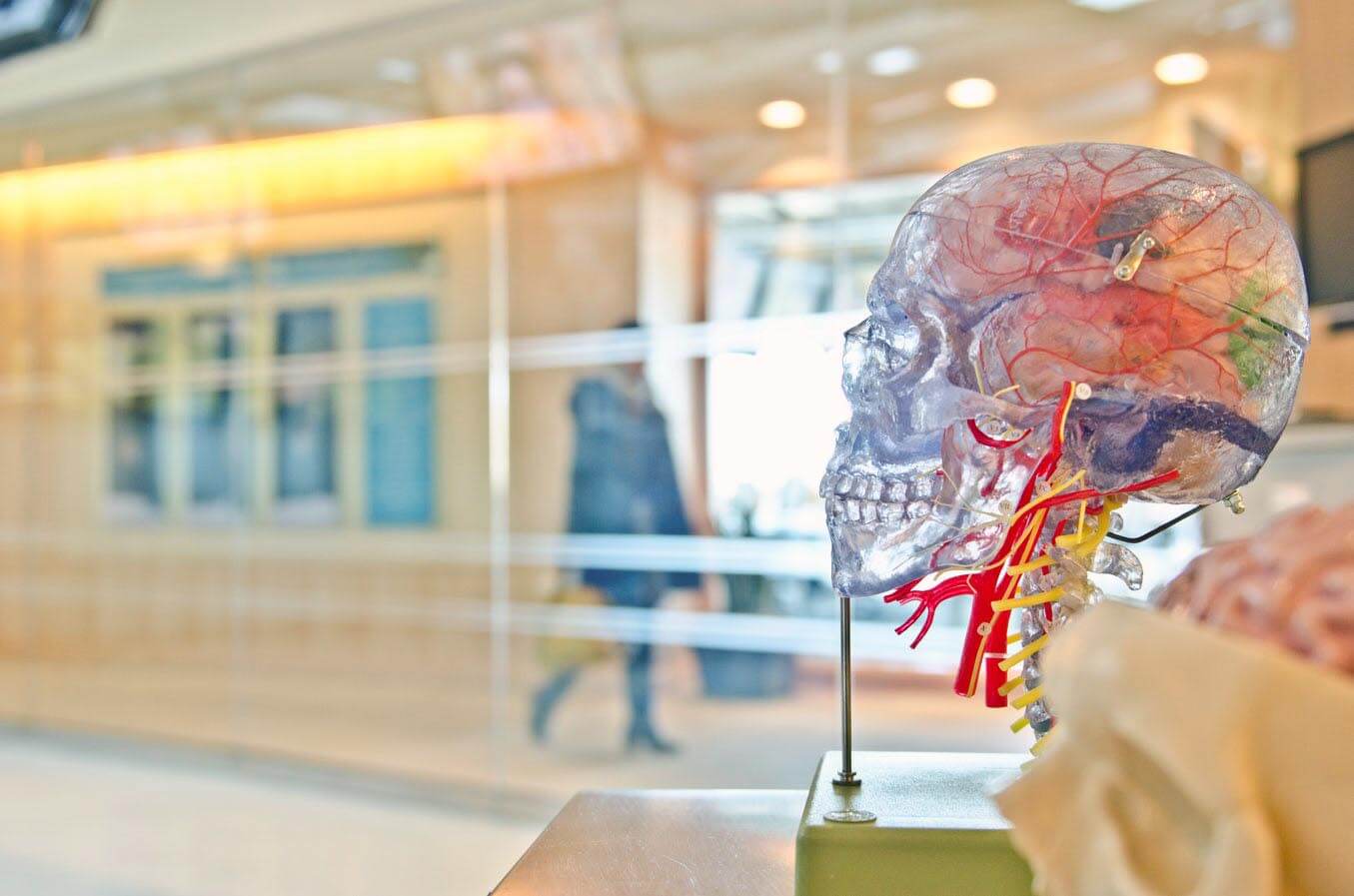 Visual Analytics to track, motivate and supervise learning
By displaying data processed in real time, the AFEL project outcome yields a set of meaningful indicators and graphic visualisations that allow control panels to be built that relate the users' activities, their learning progress and create comparison with other groups.
This information motivates the user to modulate their participation and reach their learning goals. Likewise, the data promotes specific and relevant action on the part of teachers, educational centres and educational platform managers:
predictive evaluation: teachers can detect situations of risk and redesign or fine-tune instruction
important information for decision-making: pertinent information for the design and organisation of all learning resources (educational centres and institutions)