The BBVA economic analysis center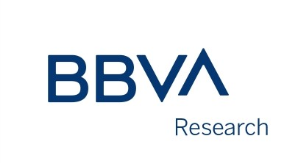 Previously known as the Research Service, BBVA Research is a central area of ​​the bank dedicated since 1932 to generating relevant economic information. Formed by a team of more than 100 analysts, spread across 10 countries, ranking as a world leader in research and economic analysis.
Its mission is to stimulate public debate and promote society's knowledge of macroeconomics, financial systems, the digital economy or geostrategy.
URL
https://www.bbvaresearch.com/
Editors: Equipo GNOSS , Editores web GNOSS · Equipo GNOSS