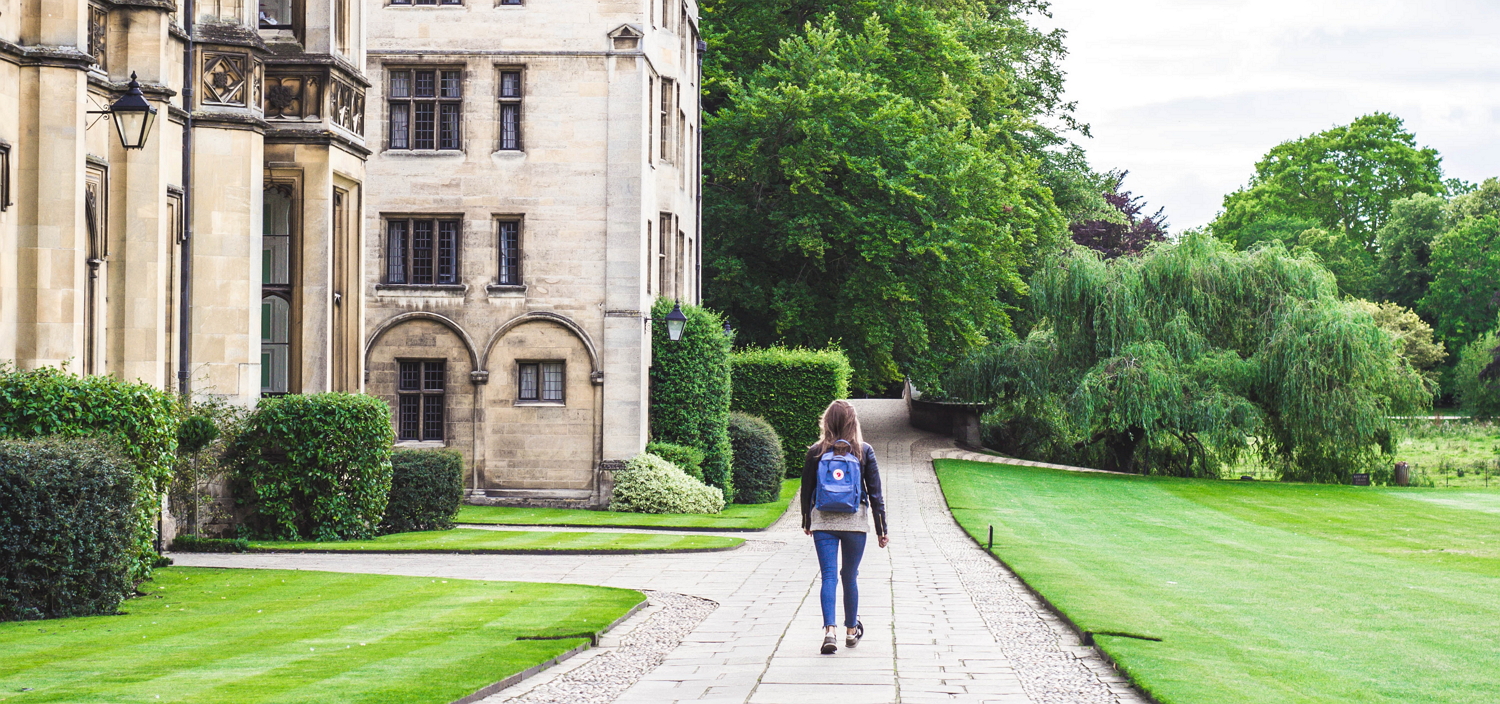 Society is transforming and the university should do it on par
COTEC has launched a decalogue whose purpose is to rethink the role of the university in the framework resulting from the extension to all areas of life of the digital revolution, which in a very important way is impacting the way in which we relate, we learn or we work. GNOSS is the technological platform that supports this initiative.
"This process of change also affects knowledge, the way we generate it, share it and take advantage of it. We want the university to remain a priority benchmark in the field of knowledge. And we believe that in order to achieve it, it must also experience a profound change. To promote this change we have elaborated this decalogue. "
COTEC

The Cotec Foundation for Innovation is a private non-profit organization whose mission is to promote innovation as an engine for economic and social development. Cotec has nearly 90 employers, including private companies and regional and local administrations (among the companies are CaixaBank and Telefónica as protective employers; Everis, BBVA, Deloitte, Iberdrola, Mercadona, REPSOL, SEAT, PALLADIUM, Plastic Energy, as directors, in addition to many other employers). YE. King Felipe VI is the President of Honor. Since 2001 there is also Cotec Italia, and since 2003, Cotec Portugal, which give an international character to the drive for innovation that Cotec promotes.
The Cotec Foundation has distinguished itself since 1990 for carrying out intense work in the service of technological innovation among Spanish companies. In fulfilling this mission, Cotec stood out mainly in two activities: serving as an observatory for R & D & I in Spain, and providing analysis and advice on innovation, technology and the economy.
In 2015 Cotec decided to expand its challenges to become a true agent of change that contributes to the development of the Spanish economy and society, starting from a more ambitious definition of the concept of innovation:
Innovation is any change (not only technological) based on knowledge (not only scientific) that generates value (not only economic)
Interactive decalogue to consult and share experiences of change
Cotec's Decalogue project to 'Transform the University' allows you to navigate through each of the principles it discloses, consult the actors involved and visit the websites of universities with similar transformation experiences.
The portal incorporates a form through which students, teachers, schools and any actor involved in this transformation process can share their experiences and serve as inspiration.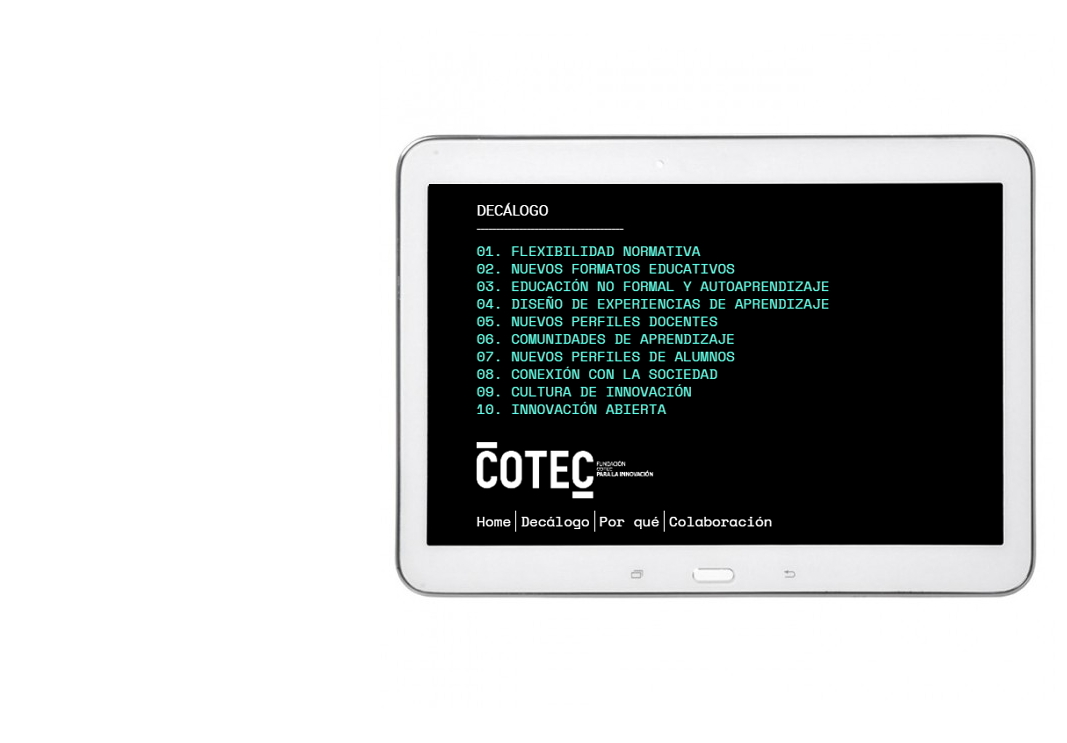 Caso de Éxito
Restart the University, an initiative of COTEC